The two-week Asian Productivity Organization (APO) Development of Public-Sector Productivity Specialists course, hosted by the Development Academy of the Philippines (DAP) through the Center of Excellence on Public-Sector Productivity (COE-PSP), concluded last 17 November 2023 in Pasay City.
The event brought together 22 participants from APO-member economies in a program that aimed to equip public-sector specialists with knowledge and skills to enhance productivity.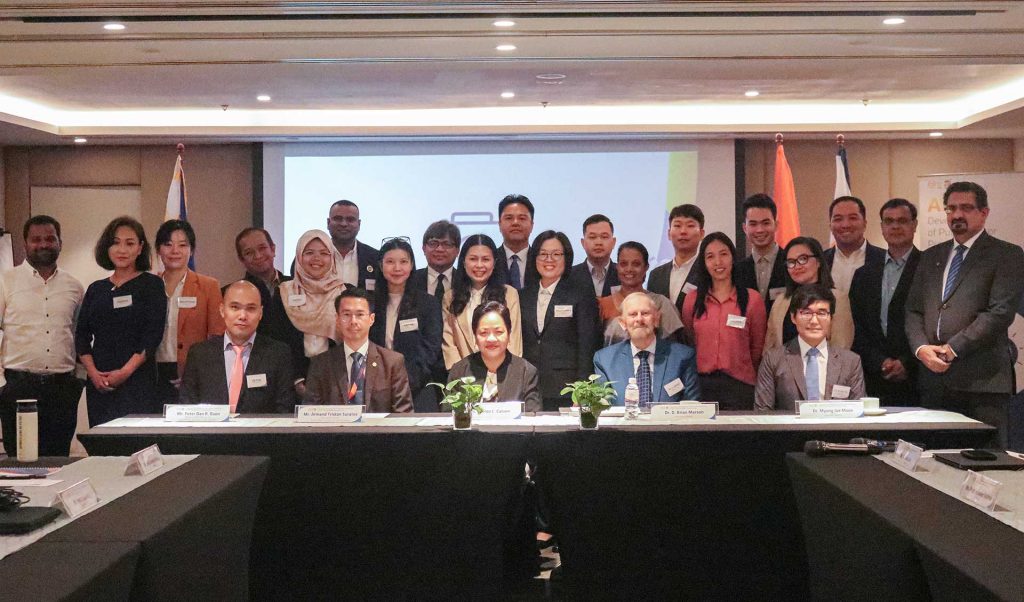 Throughout the course, resource persons Dr. D. Brian Marson, President of the Public Service Excellence Institute in Canada, Dr. Myung Jae Moon, Underwood Distinguished Professor at Yonsei University in the Republic of Korea, and Maria Rosario Ablan, DAP Program Director, shared insights on various aspects of public-sector productivity. Dr. Marson discussed change management theory and techniques for enhancing productivity and effective leadership. At the same time, Dr. Moon highlighted best practices in information and communications technology, regulatory reform, and applying foresight in the public sector. Dir. Ablan discussed the meaning and importance of productivity measurement in the public sector.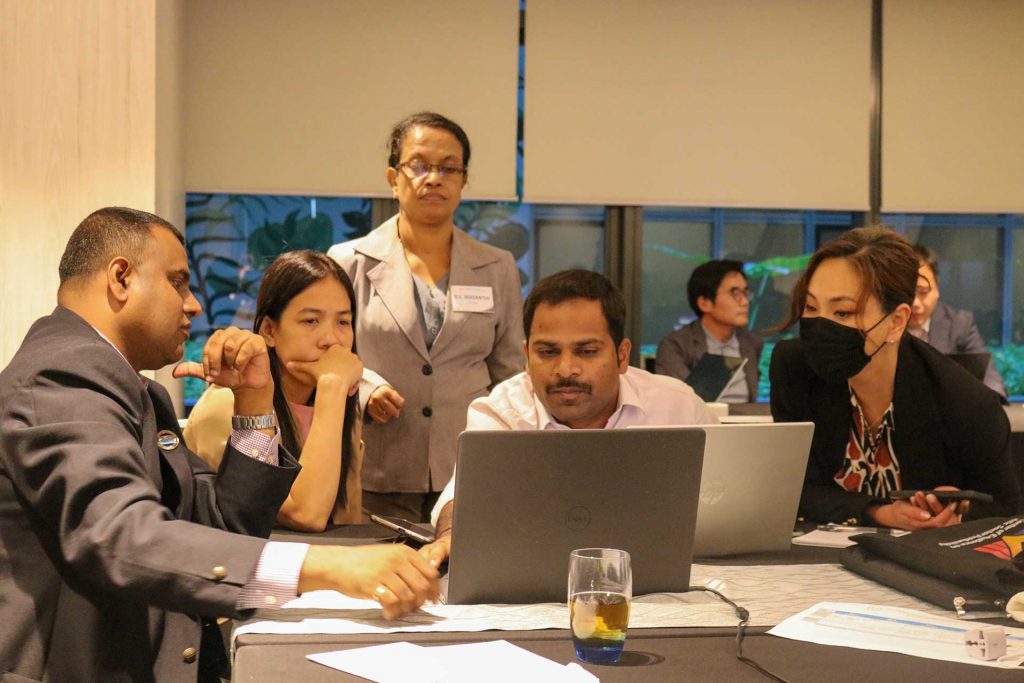 In the second week, Dr. Jose Elvinia, APO Multicountry Programs Division Head, emphasized the course vision to equip participants with the necessary knowledge for driving productivity.
DAP Senior Vice President for Programs Magdalena L. Mendoza presented the tools and approaches available for public organizations to enhance productivity. Her presentation covered various topics, including performance management and organizational productivity improvement approaches targeting human resources, management, and equipment and technology.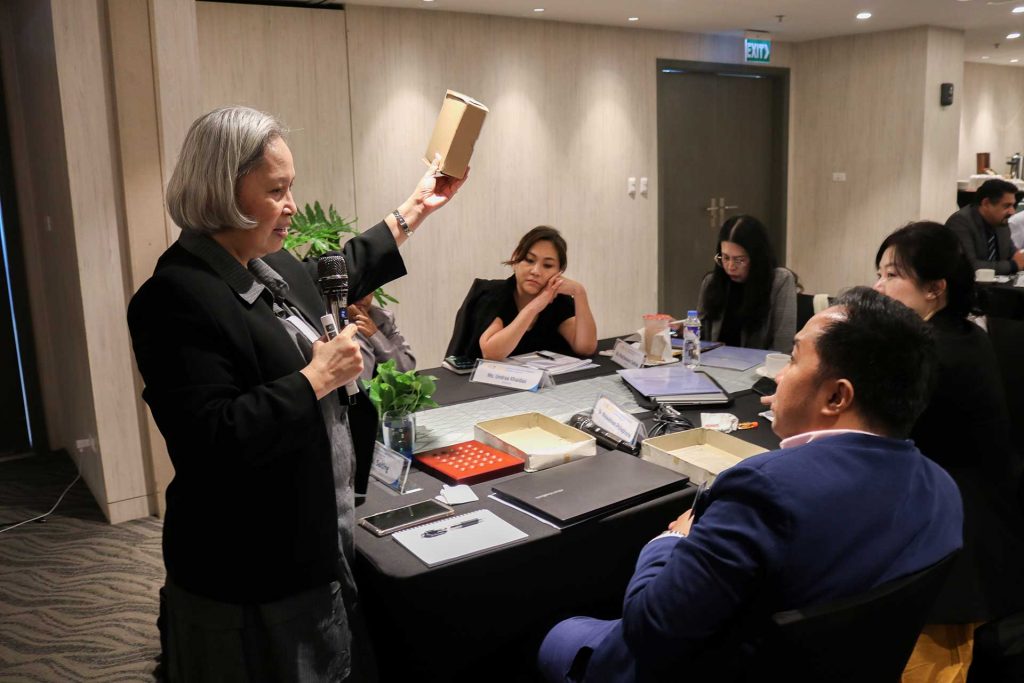 The course also included a site visit to select government agencies, including the Business Permit and Licensing Office of the Quezon City Local Government, the Land Bank of the Philippines, and the Philippine Statistics Authority.
In the culminating activity, the participants presented a group report applying what they learned during the site visit. They also created and presented their Productivity Improvement Plan (PIP) to the resource speakers, who will all be their coaches when implementing their PIP.
One of the participants, Dr. Malaykham Philaphone from Laos PDR, shared her takeaways after attending the course. She said the upskilling made her better understand internal operations as she serves in the public sector.
"Knowing (the) tools to improve organizational productivity will escalate citizen-centered service," said Dr. Philaphone.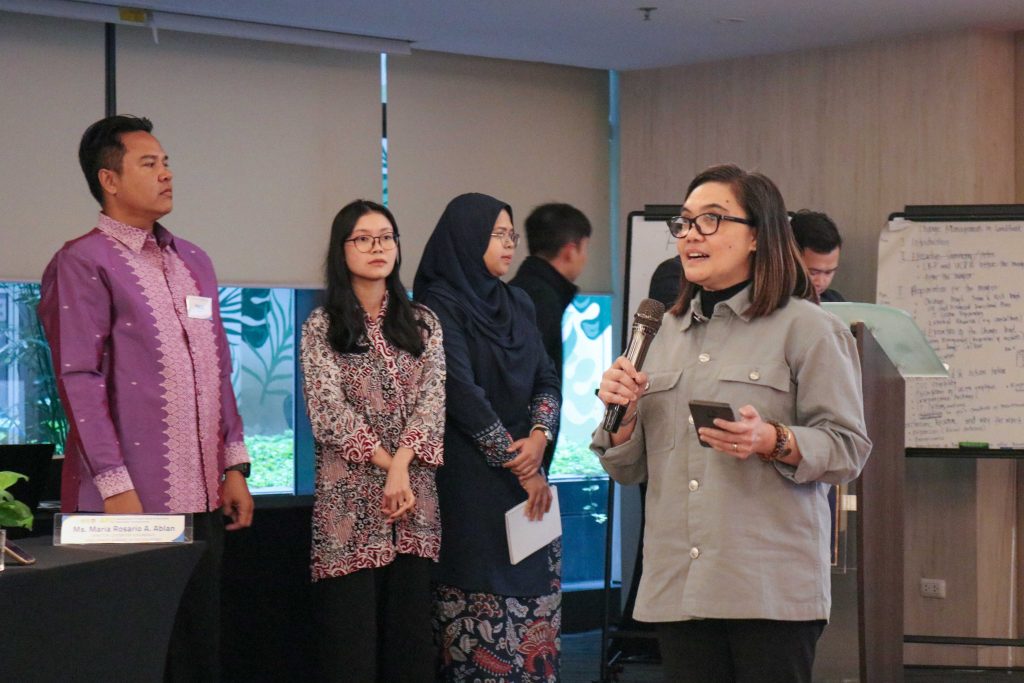 The 22 participants represented member economies, including Cambodia, Fiji, Indonesia, Lao PDR, Malaysia, Mongolia, Nepal, Pakistan, Philippines, Republic of Korea, Sri Lanka, and Vietnam.