Innovation Laboratory Aims for Value Chain Enhancement and Cross-Cutting Innovations
Concluding its 6th year of aiding the nation in spreading the innovation culture, the Public Sector Productivity Innovation Laboratory (PSP-InnoLab) focuses on pursuing partnerships, sectoral innovations, and value chain enhancements. Since the program's launch in 2016, PSP-InnoLab has capacitated more than 140 agencies and 400 participants with 29 innovation projects implemented. The program now sets sail to the next phase of its roadmap, so PSP-InnoLab focuses on achieving a wider reach and more meaningful outcomes.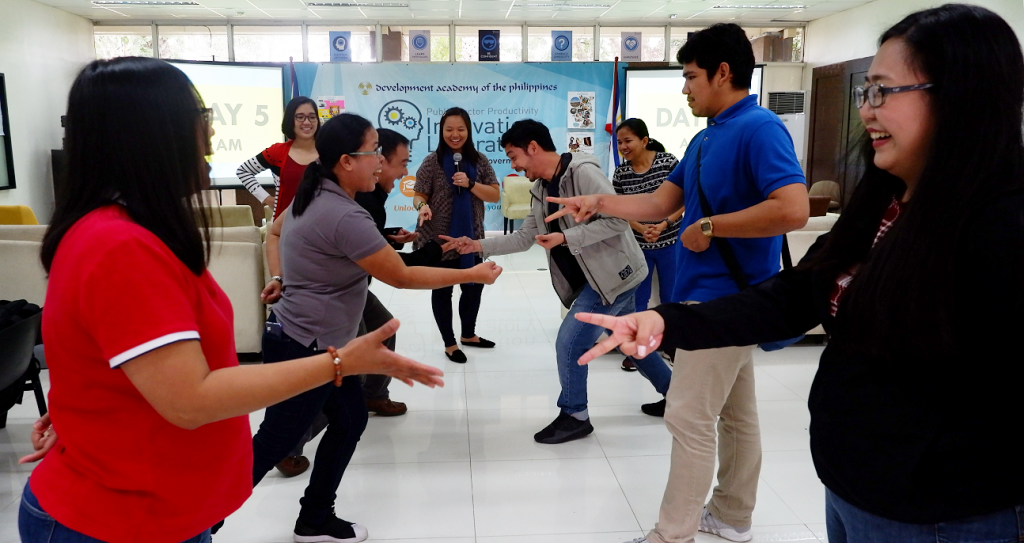 In 2022, aside from creating a wider pool of innovation facilitators, new activities and concepts will be executed and integrated into the various program offerings of InnoLab. Cross-pollination of learning and interagency collaborations will be the main ingredients in ensuring that cross-cutting innovations focusing on value chain enhancements will be fostered. Furthermore, the program components will integrate into its course designs, activities that promote identifying and realizing meaningful productivity gains in conceptualizing and implementing innovation activities.
Opening the year with capacitating DAP in-house facilitators, the PSP-InnoLab has also mobilized activities for the Masterclass on Co-Creation Innovation Process and the Boot Camp on Innovating the Public Sector. Aside from these regular offerings, an Innovation Sharing Activity was conducted last June 29, 2022. Furthermore, implementation and scale-up activities will be launched to strengthen existing projects through sustainability efforts.
For more information on the PSP-InnoLab offerings for 2022, inquiries may be emailed to pspinnolab@dap.edu.ph — Adrian A. Ramirez