Trust is one of the foundations upon which the legitimacy of public institutions is built and is crucial for maintaining social cohesion. Lack of trust compromises the willingness of citizens to respond to public policies and contribute to sustainable economic recovery from COVID-19. And in the fifth installment of the World Bank's Disruptive Debates, conducted last 29 September 2021 via Zoom, the question of citizens' trust in general and its possible effects on government productivity were raised in the discussions on the theme of the Future of Government.
To begin with the discussion, Raj Kumar, President & Editor-in-Chief of Devex elaborated that trust has been the frequent issue arising during the Disruptive Debate series and to retort that issue, panelists will address that during the forum discussion.
How will the citizen's trust in the government be affected?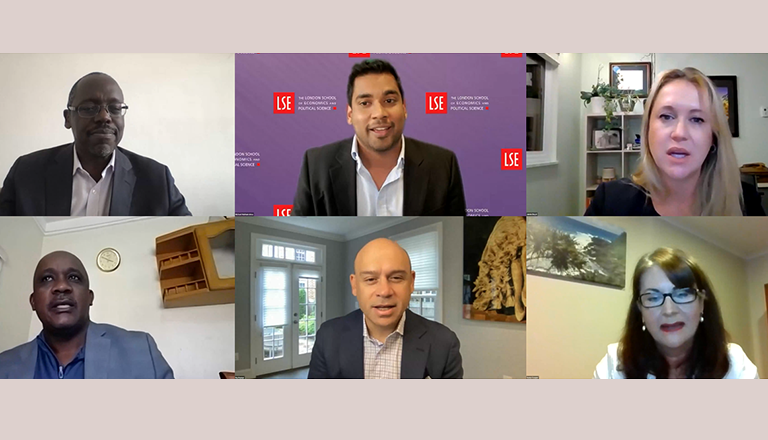 Aidan Eyakuze, Executive Director of Twaweza East Africa, a civil society group, shared that governments should respond to two fundamental questions that are always being asked by their citizens. The first asks whether governments have the best interest of their constituents at heart—"does the government really care about me, or are they more interested in staying in power?" The second inquiries into the capacity of the government to deliver services that benefit their citizens—"does the government have the competence to make good on your good intentions?"
Eyakuze also shared other considerations previously raised by Tim Besley of the London School of Economics and Political Science, particularly that there are three capacity components. First is fiscal capacity, which pertains to the ability to raise the necessary resources. Second is legal capacity, which is simply the legal ability to perform. He then framed the third not as a concept but as a question: "do you have the ability to provide citizens with what they need and when they need them?"
Discussing how distrust can lead to corruption, Michael Muthukrishna, an Associate Professor of Economic Psychology and STICERD Developmental Economics Group Affiliate at London School of Economics identified the role of the dynamics of smaller social units in feeding back into even greater distrust for government. He shared that when trust in the national government fails, that's when citizens fall back on family, friends, ethnic groups, religious communities, and even local government. This tendency results in the necessity of relying on trading favours with friends and family, effectively creating a kind of vicious loop from which a corrupt society emerges.
Jamie Boyd, National Digital Government Leader and Partner of Deloitte Canada, then shared how trust is reinforced by making citizens aware of what the government is doing. She mentions that trust has changed in the internet age and with it the context for government serving the people has as well. Trust can be cultivated through digital services and it can even be a facilitator of access to government services. For instance, Canadians can use video calls or FaceTime with government officials to validate their identity. Even in such a mediated interaction, the presence of a human element can reinforce citizens' trust—that there is an actual person behind the management of citizens' data, and that, ultimately, the government exists to serve people. She also points out that the digital age we are living in has brought us an unprecedented suite of tools for providing trustworthy services while maintaining transparency and accountability from the government.
How can the government rebuild citizens' trust?

Results from a poll conducted during the forum showed that most of the attendees trust their local government more than their national and regional governments. When asked how trust in the national government could be rebuilt, most respondents cited the need to deliver quality services.
In response to the poll results, Sonia Cooper, a member of the Ipswich City Council in Queensland, Australia, shared that it is not surprising that citizens trust their local governments more as citizens' engagements with the government are often through the initiatives of their local government rather than any other body of government. Local government activities tend to be more stable and easier to sustain because citizens tend to trust people they know and interact with regularly, and local government has control over citizen interaction in a way that the national government does not.