With the COVID-19 pandemic posing a great threat, various government offices have shifted their services online in order to continue serving their clients while ensuring efficiency as well as public safety.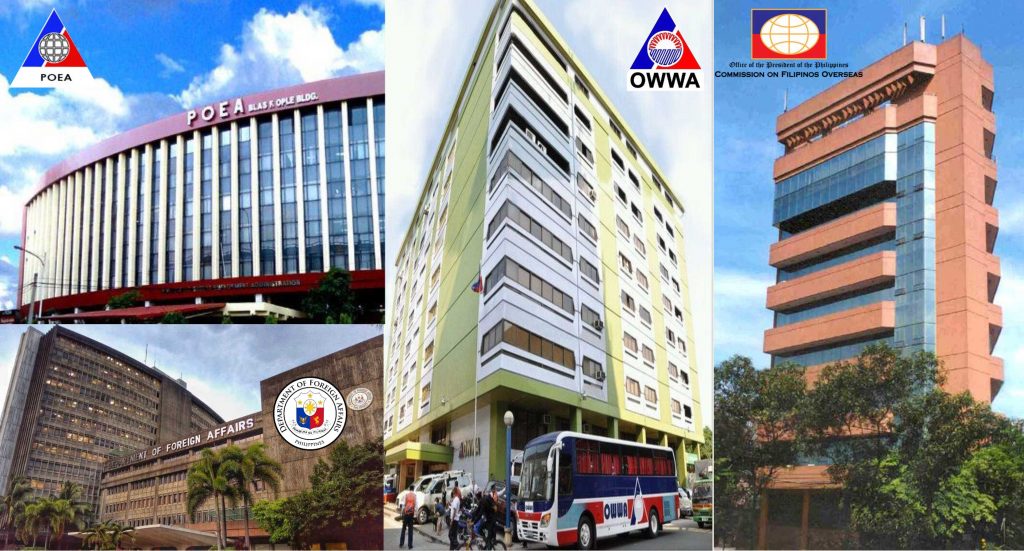 One of the offices that went online was the Commission on Filipinos Overseas (CFO). OF-CORS, or the Overseas Filipinos – CFO Online Registration System, was developed by a team co-chaired by Ivy Miravalles, Director of the Migrant Integration and Education Division. The system, which was launched on March 14-25 of 2020, is intended to make easier and contactless transactions. This is for their main clients: immigrant visa holders, Filipino fiancé(e)/spouse/partner of a foreign national/former Filipino citizen/dual citizen with a visa, and CFO Guidance and Counseling Certificate holders. Clients can take advantage of pre-departure services without having to visit a CFO office by registering online; they could also print their own OF-CORS Temporary Certificate and present it to the Bureau of Immigration on their departure day from the Philippines.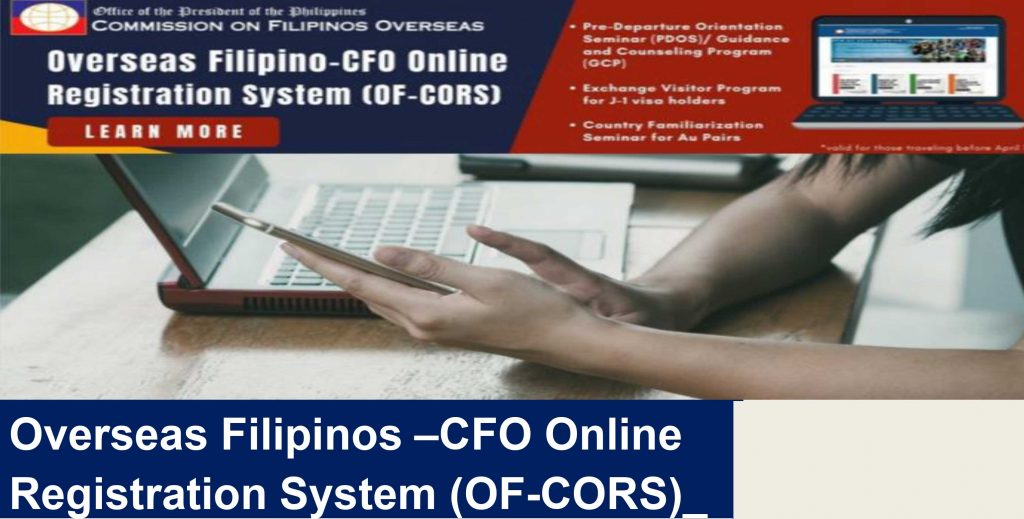 How it came to be
Long before restrictions on face-to-face transactions were a challenge, Miravalles had already recognized the need for service automation way back in 2014. She stated that the concept had remained in the back of her mind since then, until they joined the Public Sector Productivity Innovation Laboratory (PSP InnoLab) bootcamp run by the Development Academy of the Philippines (DAP), where a team composed of trainees from various divisions of the CFO were able to reinforce the idea of service automation. Her team's trainee informed her of the opportunity, and she was asked to conceptualize the OF-CORS project.
Miravalles shared that they began planning for the project prior to COVID. When the pandemic struck, data and processes were moved online more easily and quickly, allowing the system to be operational as soon as the nationwide lockdown began on March 14 of last year.
Ease of access
OF-CORS not only helps prevent the spread of the COVID-19 virus, but it also makes the registration of Filipinos going overseas easier and less expensive.
The Director said that the CFO wanted to address the long lines and high registration volume which required significant manpower, as well as the cost incurred by the registrants in visiting their offices, which are currently only located in three areas. Users can register at OF-CORS from the comfort of their own homes, without the need for travel and waiting in long lines. They can also view and access information online.
Filipinos going to different countries who register in the system are given digital certificates that they can show to the Bureau of Immigration when they exit the country.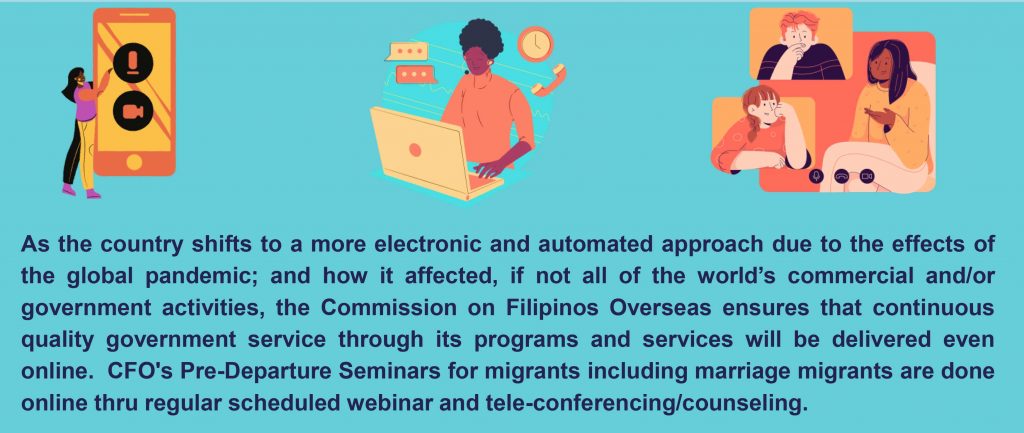 Continued optimization
The Pre-Departure Orientation Seminar, or PDOS, is a pre-departure program organized by the CFO for immigrant visa holders, foreign nationals' spouses, partners, and fiancé(e)s, youth migrants, and cultural exchange program participants who are exiting the country. This seminar has now evolved into a webinar that includes a facilitator, which can also be streamed live and is available on YouTube.
OF-CORS has seen numerous improvements to its system since its initial launch. Miravalles explained that after months of not having a registration fee as a response because of the pandemic, they realized that they needed one to support their operations and their mandate as an agency. Thus, they have coordinated with Bayad Centers and improved their system. Those who wish to receive digital certificates must pay a registration fee of Php 400 before receiving the certificate. They can also choose to have their physical certificate mailed to them, with the cost determined by the system based on their location and the courier they opt to use once paid the required fee. At present, clients may choose to courier options- LBC and Wide Express.
The CFO strongly advises users to pay using GCash and Bayad Centers in their area. If neither of these options is available in their area, users must pay through CFO's Land Bank of the Philippines (LBP) account.
During the first few months of its implementation, she admitted that they had difficulty in checking the submissions in the online system. Miravalles explained that they realized they needed to improve the system once more. Now, when users submit the required documents, such as a copy of their passport or visa, it is now assigned to an officer who is in-charge to verify the documents.
The Director also revealed that OF-CORS is currently being translated into the Filipino language and Visayan, so that Filipinos who are not fluent in English can better understand the system and its content. An online chat bot on the website is also in the works.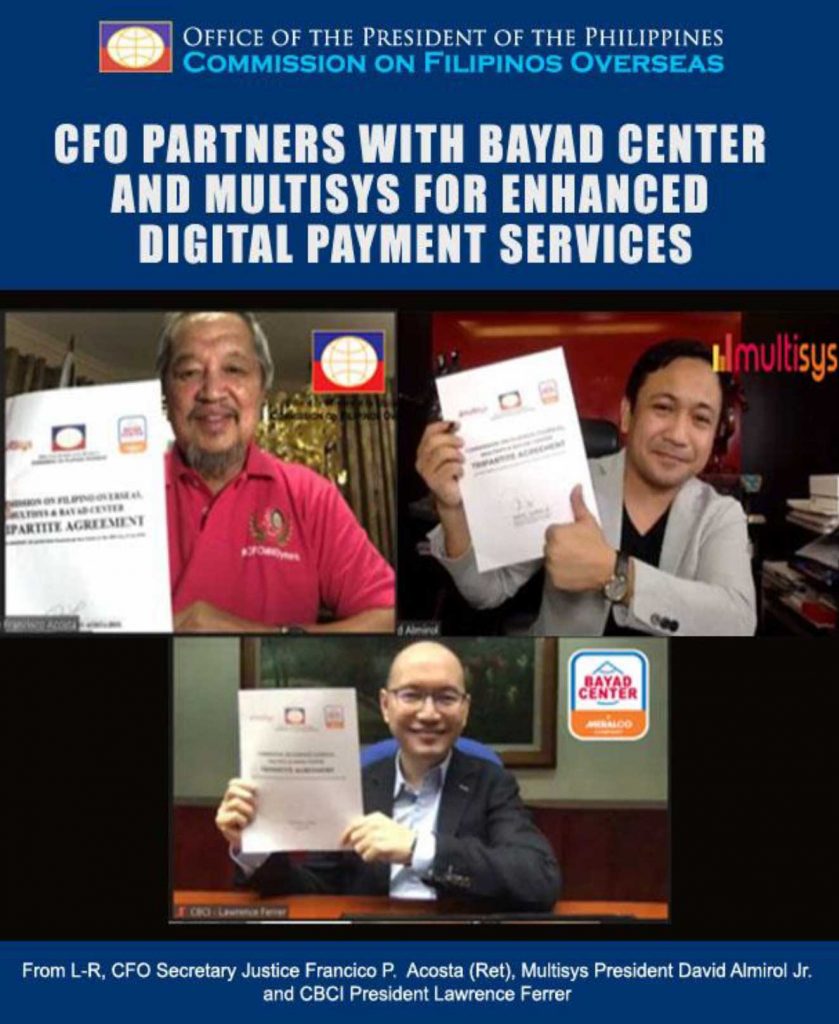 Commitment to safety
Today, there are no more face-to-face transactions in CFO because registration can now be completed online. This, as per the Director, is ideal, particularly for their office, where a large number of people used to come every day. Every employee's health, as well as the health of those who visit their offices, is important.
Of course, OF-CORS values everyone's safety, not just in terms of health.
The Anti-Human Trafficking Law, or Republic Act 9208, as amended by Republic Act 10364, governs the mandatory seminars that the CFO is required to hold, particularly for Filipinos who are the spouse, fiancé(e), or partner of a foreign national, former Filipino, or dual citizen.
Because the CFO is unable to provide face-to-face counseling, Tele-counseling was established. Tele-counseling, which includes family counseling and individual counseling, is conducted over the phone, online, and even through the Zoom application. Miravalles stated that Tele-counseling allows them to be more hands-on with registrants, particularly those with problematic cases. Alternative options are available for those with difficult cases, and these cases can take anywhere from a few days to a few months to be worked on.
The light in the dark
"We had to see things in a different perspective," Miravalles said. There were a few bumps in the road since OF-CORS was launched quickly and was implemented as soon as possible. She also stated that her team had to make do with what they had and that they chose to view the pandemic as an opportunity for growth. She was also able to understand the importance of collaboration between different units and stakeholders alike.
"I am satisfied that the system is really functioning, but I need some important details," the Director stated. "For example, 'How do I monitor requests after a client has filed it? How can we manage data well considering the problems on internet connectivity? How can we improve data security?', these proved to be difficult for me." Miravalles shared that there are four biggest challenges that they are facing: time management, customer service, ICT (Information and Communications Technology) improvement, and communication.
Despite the inevitable setbacks, Miravalles expressed gratitude to the DAP, from which she graduated, for their support and assistance in making the project a success. DAP provided training opportunities for her and her team, as well as assistance in quickly deploying the system. On a personal level, Miravalles expressed gratitude to DAP for reinforcing her desire and motivation to see the online system as important.
In this day and age, one's health and safety should be a top priority. Filipino immigrant visa holders who wish to travel to another country can use the Overseas Filipino – CFO Online Registration System to protect their health and safety while also lowering the risk of contracting the COVID-19 virus, all because they can now register online.