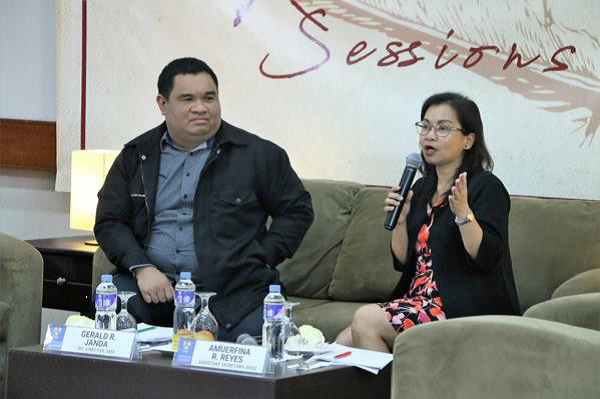 Last November 17, 2017, the Development Academy of the Philippines thru the Center of Excellence on Public Sector Productivity conducted the 5th installment of the eight KARTILYA Sessions comprising this year's 'Productivity Series.' The theme of the Session was "Performance Management and Productivity." There were two speakers in the event: Dir. Gerald Janda of the Department of Budget and Management who discussed "Performance-Based Management and Incentive Systems (PMIS) in the Philippines" and Assistant Secretary Amuerfina Reyes of the Department of Labor and Employment who presented the "Implementation of the Results- Based Performance Management System (RBPMS) in DOLE."
Towards A More Responsive Government. Director Janda stressed the point that Administrative Order 25 series 2011 otherwise known as 'Results-Based Performance Management System' and the Executive Order No. 80 series 2012 also known as 'Performance- Based Incentive System' were laws passed to restore the confidence of the Filipino people in the capacity of the public servants to make people's lives better, safer, and healthier. It aims to mobilize a more responsive government, streamline government operations, and enforce a more transparent bureaucracy. This Program resulted to integration and harmonization of performance assessments of oversight agencies, transparency of agency performance, improvement in quality of performance measurements and management, and increased compliance to governance standards and statutory requirements for accountability and transparency. One big challenge faced by the government according to Dir. Janda is how to show meaningful results to the citizens proving in effect that what the government is doing is for the benefit of the Filipino people. Assistant Secretary Reyes shared the implementation efforts of DOLE relative to performance management. She highlighted performance monitoring and coaching to inspire co-workers in the department. She pointed out that it is in looking for instances where we can be of help to other people that will guide them to achieve more. He zeroed in on the idea that RBPMS implementation is not about the incentive or the money involved but it is all about our performance and how our clients perceive our performance. ASec. Reyes gave much emphasis on better government performance and accountability.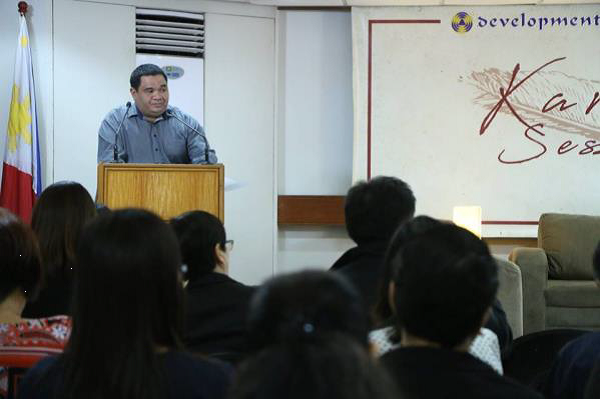 Some Take Aways.  This Session gave us two insights to learn: first, effecting change in the performance management means enhancement of the performance management system such as but not limited to integration of HR systems, clarification of Secretariat roles, setting of dates for performance management activities, amendment in the rating scale to indicate higher performance standards, and inclusion of new awards and incentives. These changes hopefully would be translated to acceleration indeed of public sector performance and productivity. In the long run, this would contribute to enhancing our government's competitiveness; and second, the performance of our duty as part of our public service is our moral obligation and social responsibility to the Filipino public. It is not equated automatically to monetary and non-monetary awards. Meritorious performance would mean performing above what is expected of us leading to innovation and further development. This makes us more competitive.