The Development Academy of the Philippines, through its Center of Excellence on Public Sector Productivity (COE-PSP) Program, conducted its second Kartilya session entitled "Good Governance and Regulatory Management" last March 16 as part of its public sector productivity seminar series this year.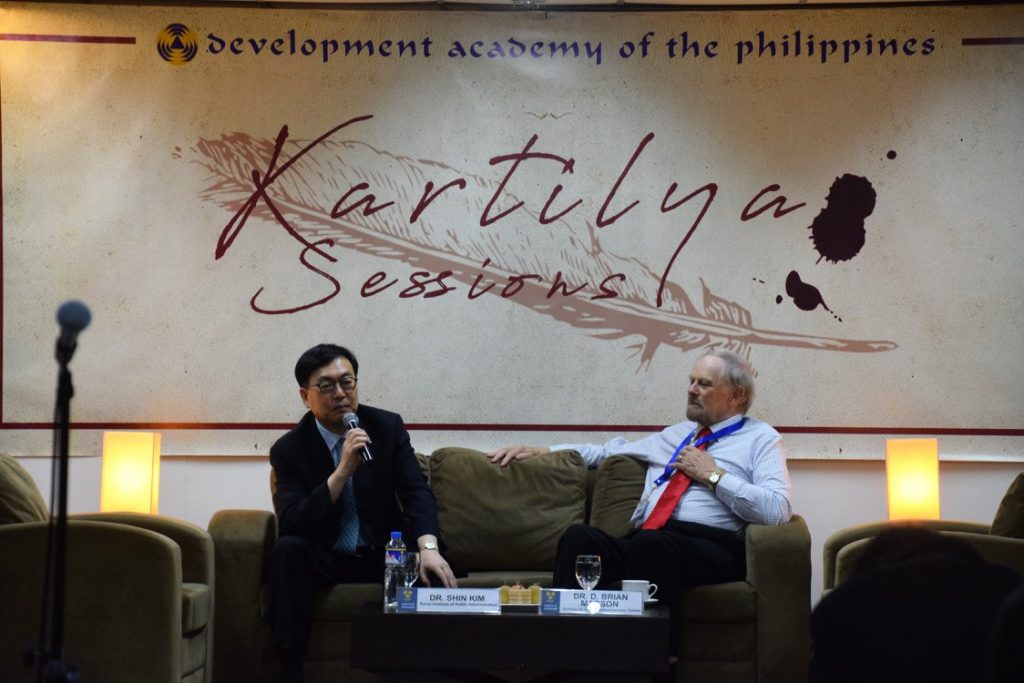 The said session, which was held at the Virata Hall, aimed to establish the role of regulatory management in good governance and also present the significance of electronic government and regulatory reform in public sector productivity.  Dr. D. Brian Marson of the Institute for Citizen-Centred Services in Canada and Dr. Shin Kim of the Korea Institute of Public Administration served as resource persons during the activity attended by personnel from both the public and private sectors. E-government in good governance Dr. Marson started the session by differentiating e-government from e-governance.  According to him, e-government refers to the use of information and communications technology to improve the efficiency, effectiveness, transparency, and accountability of the government to its citizens.  Meanwhile, e-governance he said is generally considered as a wider concept than e-government since it can bring about change in the way citizens relate to government and to each other. Dr. Marson also pointed out the significance of e-government in improving governance and as a facilitator in reducing red tape in the government and providing better service to businesses in line with the achievement of the country's Ambisyon 2040.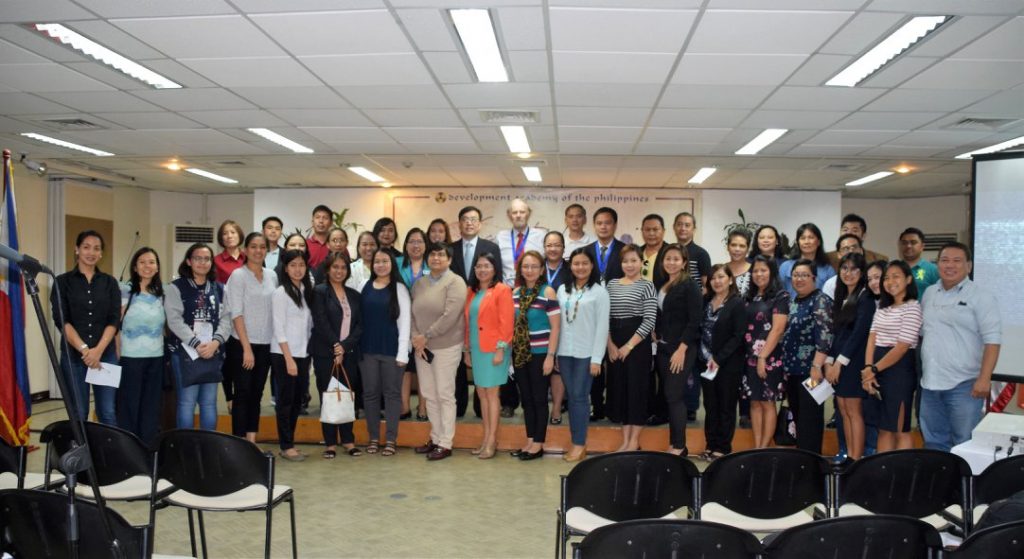 Best practices Before ending his talk, Dr. Marson shared some international best practices in e-government that originated from Korea, Singapore, New Zealand, India, Hong Kong and Malaysia.  He then gave a number of recommendations to the Philippine government on how to improve good governance and productivity performance, and these included (1) making e-government channels more client friendly, (2) enabling technology and service managers to work better together, and (3) integrating e-government information technology platforms. Dr. Kim, on the other hand, started his talk by laying down the negative correlation of regulation to labor productivity, income and economic growth as well as its positive correlation to informality and corruption. Development framework He also shared the development framework of regulatory reform, which starts at deregulation, is then followed by better regulation, and ends with regulatory management. At the end of his presentation, Dr. Kim shared the practice of Korea in terms of regulatory governance and eventually recommended strategies for a successful regulatory reform.  These include (1) having a good political leadership, (2) communicating the need for reform, (3) considering a comprehensive reform program rather than piecemeal reform, (4) considering evidence-based reform, and (5) considering international cooperation and coordination to promote reform.