Proponent Agency
Department of Agrarian Reform – Tarlac
Date
26-30 October 2020
Theme
Service Quality
Project Background
Given the demands of the COVID-19 Pandemic, a radical shift in the Department of Agrarian Reform operations in Tarlac was realized. Specifically, on the migration to online and the limitation on face-to-face transactions, the organization has experienced challenges in executing its goal of educating the farmers on various aspects of the industry.
Given the nature of the demands of agriculture, such as equipment handling, machinery operation, and other farming-related issues, the absence of hands-on training and face-to-face interactions has proven to be an obstacle for DAR – Tarlac. The teams have been developing interim solutions as they slowly shift to online executions. But even in the onset of new training techniques, cascading these modules to the training team is also a challenge. To effect these changes in the citizens' lives, it has to be effected within the organization first.
Thus, the DARe to Innovate team has conceptualized a trainers' training program to ensure that the team is equipped with the tools to educate the farmers. This is a blended learning scheme that will not only meet the demands of the new normal it will also immerse the trainers in the concept so that they can execute the same to the farmers.
General Description
The Learning and Development Program aims to support the DAR Tarlac team in ensuring a widened adoption and utilization of the online platforms and mechanisms. The programs aim to integrate modules requiring hands-on training into the online activities to ensure the efficiency of capacitating the farmers given the demands of the new normal.
Potential Impact
Wider Reach of farmers trained and capacitated.
100% of the training team is equipped with blended learning tools and capabilities.
Enhanced training activities that integrate hands-on training and asynchronous learning.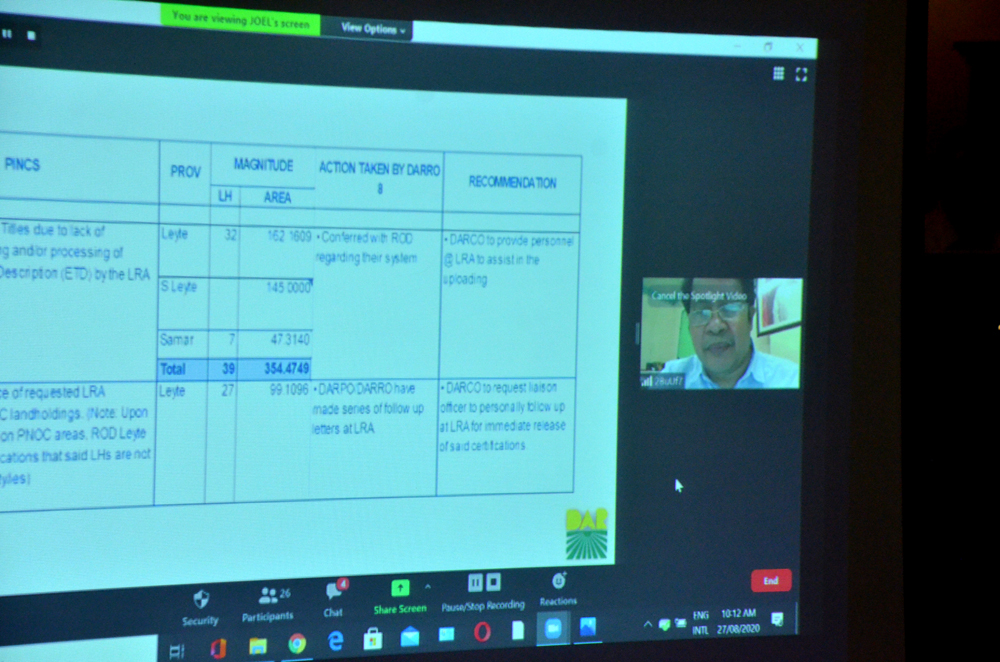 Project Features
Initial Modules to be Produced: a) Training on climate and agricultural practices. b) Governance c) Entrepreneur Development.
Interactive Learning Platforms – Different tutorials in the form of videos and interactive games will be developed and uploaded to the support portal to suit the users' preferences and learning styles and enhance their appreciation of the CMIS.
Basic Hardware and Computer Training – All training pool members will be given basic hardware and computer training. This will equip the team with the required competencies to conceptualize, design, and execute training modules.
Knowledge Governance and Regulatory Compliance- Part of the program includes knowledge governance and regulatory compliance. Given the changes in how things will be done, being adept with these concepts is very important.
Project Milestones
Prototype Enhancement – 6 November 2020
Prototype Testing – 20 November 2020
Management Pitch – 26 November 2020
Pilot Implementation – 1 December 2020 – 11 January 2021
Innovation Team
Name: DARe to Innovate
Innovation Champion: Precy E. Landingin
Innovation Manager: Jailynn V. Dimalanta
Team Members:
Mark M. Catacutan
Johnrey Martin
Noli V. Abella
Melody A. Acosta
Jessapher S. Segovia