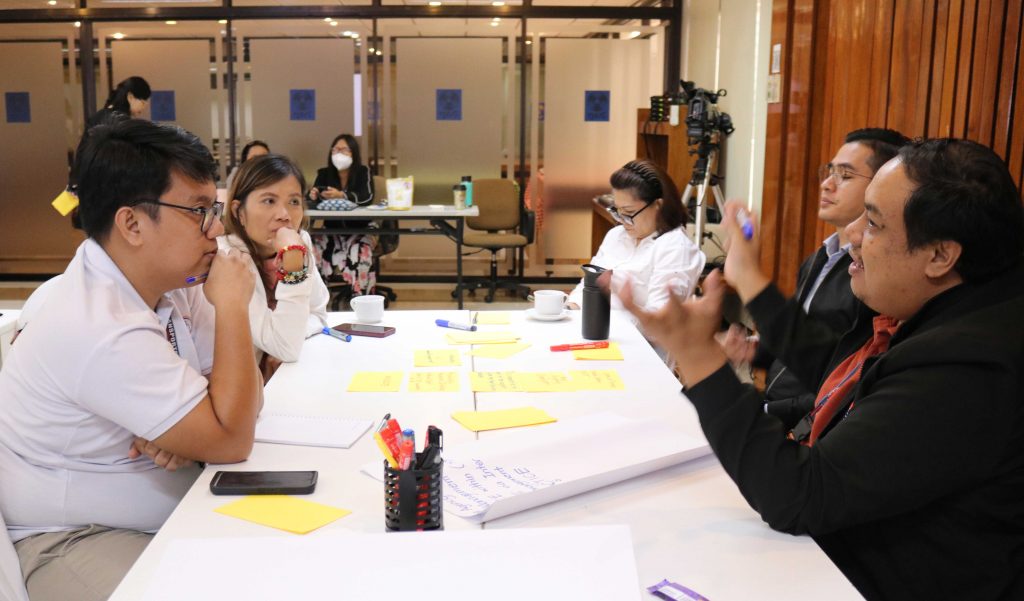 The Development Academy of the Philippines (DAP), through the Center of Excellence on Public-Sector Productivity (COE-PSP), led the Conversation Circles on public sector productivity last 13 September 2023 at the DAP Building in Pasig City.
Nine members from the Community of Practice on Public-Sector Productivity attended the event. These participants came from different government agencies, including the Department of Transportation, Department of Education (Schools Divisions of Dasmariñas City and Mandaluyong City), Fertilizer and Pesticide Authority, and National Youth Commission.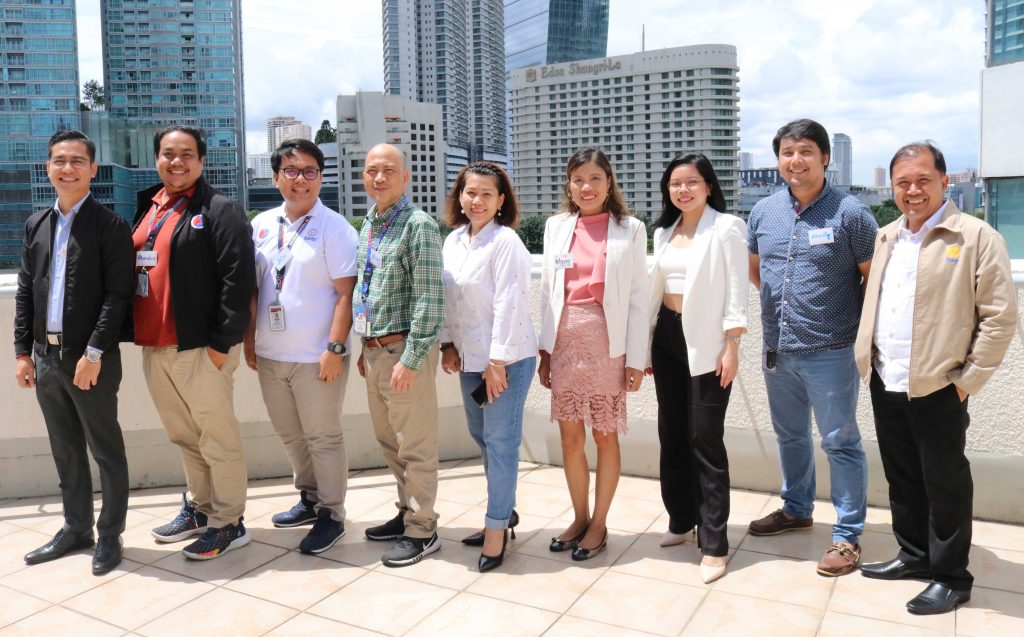 The COE-PSP organized the Community of Practice on Public-Sector Productivity as a platform for individuals who have undergone different capability development programs of the center. It aims to promote and sustain discussions about public sector productivity in the Philippines.
As the first activity, the members gathered in Conversation Circles to co-create possible activities and interventions to promote public sector productivity and help define the strategic position and role of the community.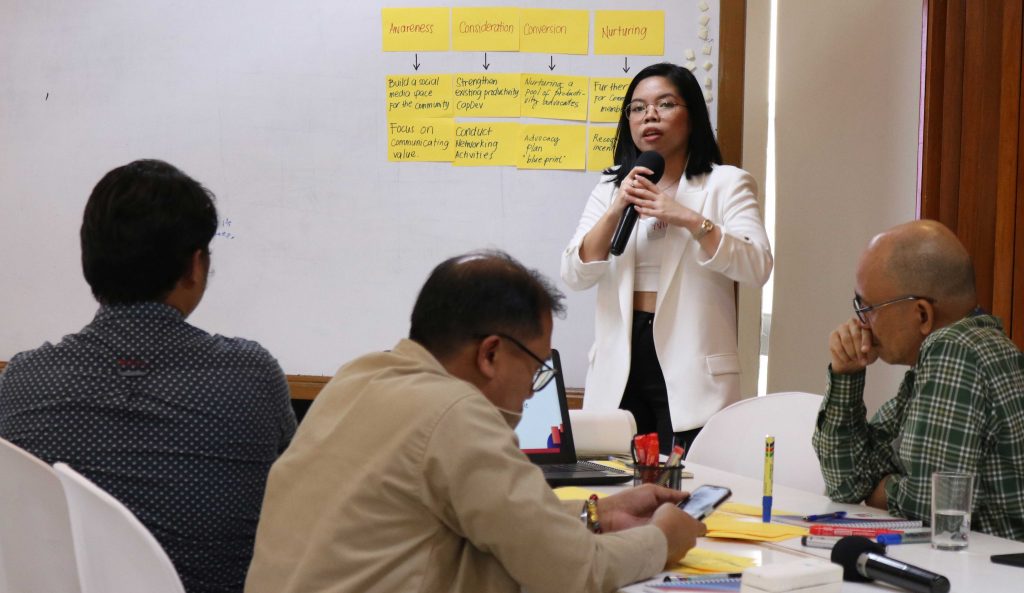 The participants engaged in discussions about the productivity challenges and opportunities within their respective government agencies. They emphasized the importance of involving everyone, from top-level management to individual employees, in efforts to enhance public sector productivity. This includes the involvement of those from the national level down to individual offices. From this event, the participants suggested bringing the discussion of public sector productivity into their own offices.