Forty five participants from Asian Productivity Organization (APO) member economies attended the five-day training on Development of Public Sector Productivity Specialists, which tackled concepts and tools that can help improve public service delivery. The training was held on 5-9 December 2022.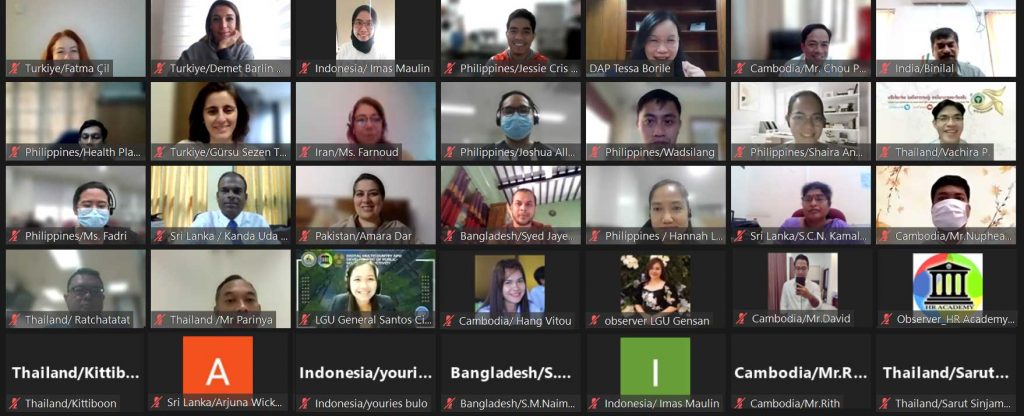 Public sector productivity for a better quality of life
Dr. D Brian Marson, President of the Public Service Excellence Institute Canada and Dr. Shin Kim, Professional Research Fellow from the Korea Institute of Public Administration, provided different lectures on the role of leadership, systems, and processes that can help improve service delivery in the public sector. Among the topics delivered by the speakers are the role of the public sector, global trends, performance management, citizen-centered services, regulatory reform, and e-government, among others. This was also accompanied by resource speakers from the Development Academy of the Philippines, Measuring Public-Sector Productivity delivered by Mr. Arnel Abanto, Vice President of the Productivity and Development Center and Approaches for Improving Organizational Productivity handled by Director Maria Rosario Ablan of the AO25 Secretariat.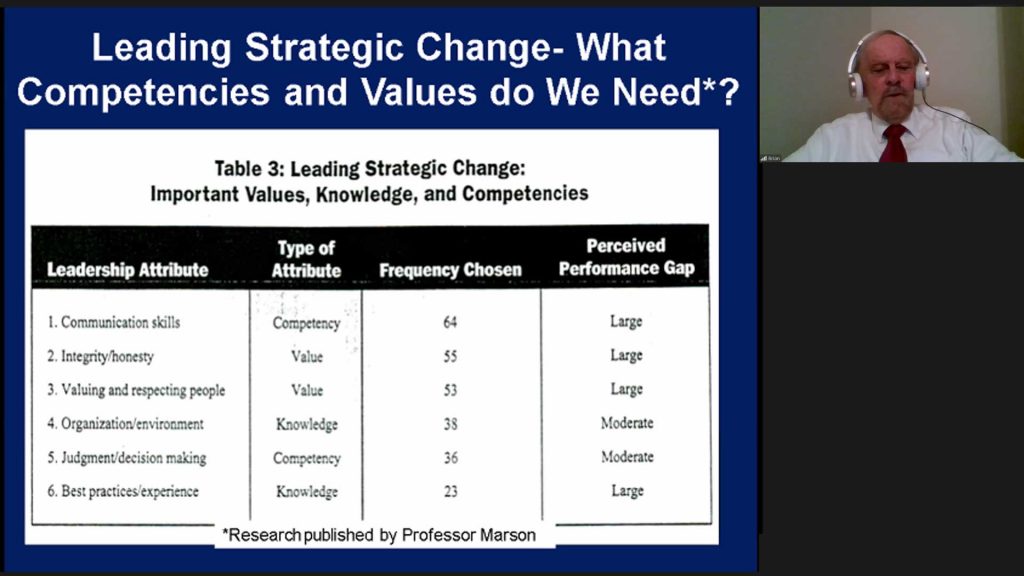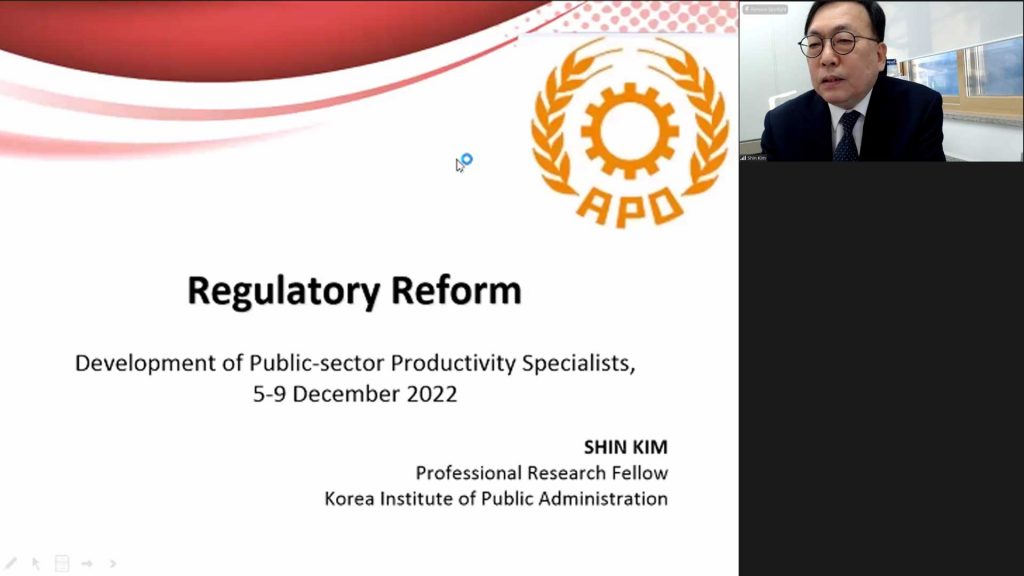 Implementation of Productivity Improvement Plans
Two local case presentations were also featured during the training to give the participants an opportunity to contextualize their learnings and visualize how productivity improvement plans can help their own offices. The two presenters are recipients of the Academy's Government Best Practice Recognition (GBPR). Environmental Planner Ronaldo P. Dando, MBA, Director, Integrated Sustainability and Resilience Center from Camarines Norte State College, Philippines presented the Electronic Budget Planning Process 2.0 (EBPPRO 2.0) and Lorena Benjamine Espejo Human Resource Management Officer, Performance Management Section from the Local Government Unit of General Santos City, Philippines discussed i-COPE (Individual Comprehensive Onboarding Program for Employees): A Survival Toolkit for New Entrants.
Director Dando imparted how EBPPRO 2.0 has been proven very useful in the immediate processing of documented information and procurement scheduling. He added that the project helped the state university achieve its capital outlay goals over the last three years, making it one of the best funded colleges in the region.
The i-COPE project presented by Ms. Espejo detailed how it significantly decreased the employee turnover rate and how the annual average performance rating for new entrants exceeded the expected satisfactory rating required from them.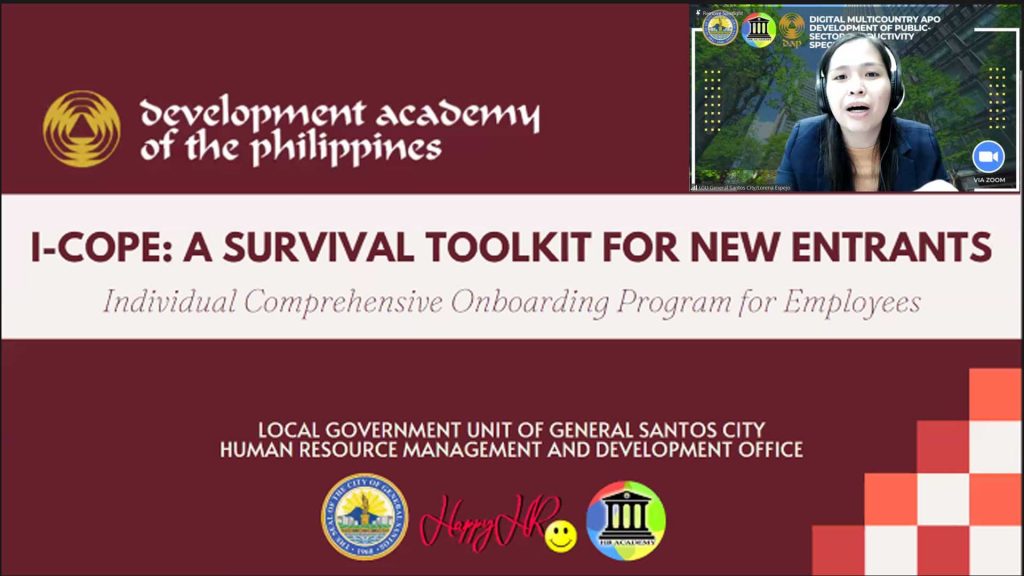 The training workshop aimed to help the participants identify potential improvement actions that they can take in their own environment as they develop a culture of innovation and continuous productivity improvement in the public sector.