Organization
Capiz Provincial Environment and Natural Resources Office
Best Practice Focus Area/s
Leadership, Strategy
Year Implemented
25 June 2018- Present
This is a GBPR Entry
Summary
The Capiz Provincial Environment and Natural Resources Office (CaPENRO) recognized the primary responsibility of locals in addressing environmental problems. They initiated the 1M Kahoy Project. It is a province-wide tree-growing activity in which the component city participates. It has also grown to support the livelihood of communities.
Background and Problem
In September 2017, the Capiz Provincial Environment and Natural Resources Office (CaPENRO) was created to focus more on effectively governing the environment in the Province of Capiz. Since its establishment, it has been committed to developing, promoting, and implementing programs toward an ecologically sustainable and resilient Capiz. And in recognizing the primary responsibility of locals in addressing environmental problems, they initiated the 1M Kahoy Project.
Specifically, the 1M Kahoy Project aimed to address the following identified gaps in Capiz directly:
There was no existing agency in the province that conducted sustainability programs. Relatedly, there was also a lack of environmental programs being implemented.
The degradation of forest cover in the province was substantially high. Particularly, Capiz only had nine percent (9%) remaining forest cover;
There is a need to create Climate Change Mitigation at the local level.
There is a lack of coordination and collaboration among the various local stakeholders of Capiz, from NGAs, LGUs, NGOs, Academe, and other sectors on environmental conservation, protection, and restoration.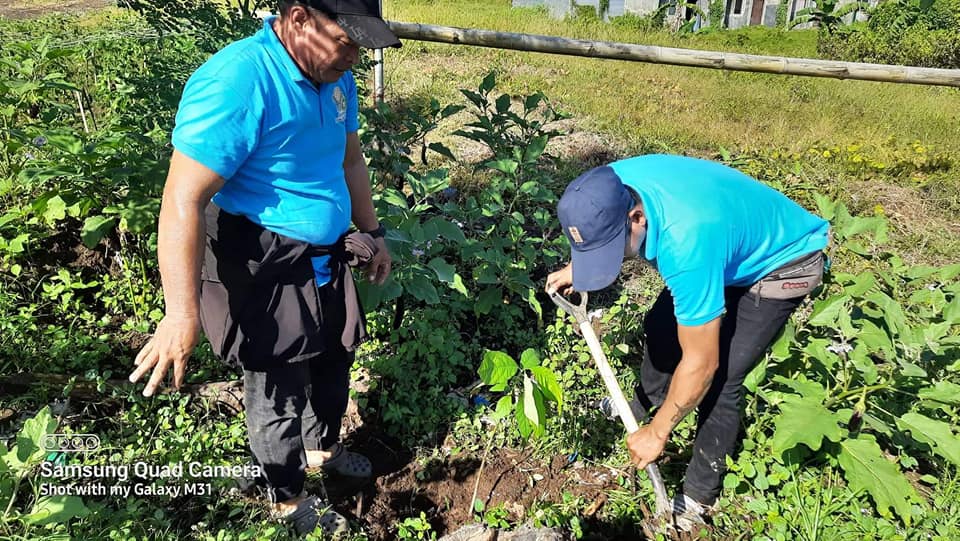 Solution and Impact
The 1 Million Kahoy Project was formulated as a province-wide tree-growing activity. And aside from the component city, municipalities, barangays, Local Government Units (LGUs), National Government Agencies (NGAs), Non-Government Organizations (NGOs), academic institutions, the business sector, civic organizations, religious organizations, People's Organizations (POs), and even private individuals were also encouraged to join. And every Capisnon who is 12 years old and above was also eligible to participate in the activity.
The CaPENRO's efforts brought the following results for the 1 Million Kahoy Project:
1,146,755 trees were planted in 2018, and the activity had 167,195 participants
667, 160 trees were planted in 2019, and there were 41,874 participants
1,747,518 trees were planted in 2020, and there were 40,026 participants
Across all years, not just one sector but various sectors were represented. The 2018 implementation had 74,608 from NGAs, and the 2019 implementation had 34,689 from academic institutions. The reforestation of deforested areas in the mountains of Capiz.
Over time, the project's scope has also grown to create livelihood opportunities for communities from coastal or upland areas. One community, particularly, was from the Integrated Social Forestry's (ISF) beneficiaries. The ISF is also a greening project initiated by the Department of Environment and Natural Resources (DENR), which has been devolved to the LGUs of Capiz.
As part of the 1 Million Kahoy Project, ISF beneficiaries were given materials to kick off their livelihood projects, and they were also partnered with business sector stakeholders in Capiz. On the other hand, business sector stakeholders were also encouraged to metaphorically adopt certain ISF beneficiaries by financially supporting their production of seedlings for reforestation. Through these arrangements, business sector stakeholders have supported the 1 Million Kahoy Project and helped the ISF beneficiaries who are also part of a greening effort in Capiz.
Milestones
The project's success led it to be recognized as a significant contributor to the DENR's National Greening Program. Moreover, the project's success has also come to be critical for the Philippine Coconut Authority Agricultural Research Program for Climate Mitigation, Resiliency, and Response, the Department of Agriculture and Department of Education's Tree Planting and Greening Program, the Department of Labor and Employment's Tulong Panghanapbuhay sa Ating Disadvantaged/Displaced Workers (TUPAD), and the Department of Social Welfare and Development's Climate Change Adaptation and Mitigation (CCAM) through enabling cash for work. And because it has been so successful, other LGUs and organizations have also started their initiatives similar to it.