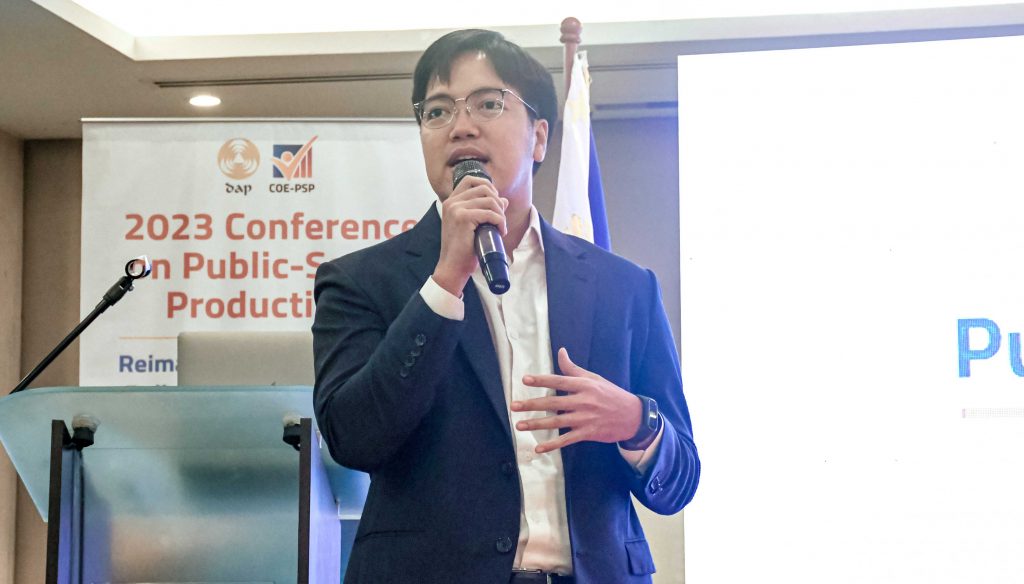 Annually organized by the Development Academy of the Philippines' Center of Excellence on Public Sector Productivity since 2017, the Conference on Public Sector Productivity aims to discuss current and emerging issues and trends in public-sector productivity, present different public-sector organizations' experiences in designing and implementing their productivity improvement initiatives, and provide a platform for shared learning on public-sector productivity.
The recently concluded Conference on Public-Sector Productivity: Reimagining Public Service Delivery in the Digital Age, held last 5 December 2023, brought together nearly 300 participants, including government officials, senior technical staff, and representatives from various sectors involved in digital government programs, innovation systems, and national development.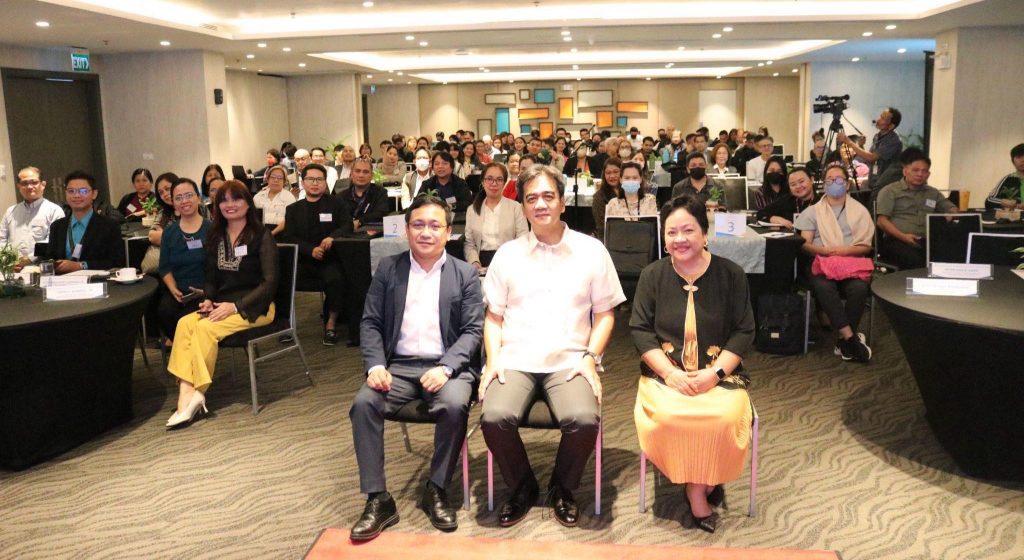 Key discussions at the conference centered on the important role of digital tools such as blockchain, chatbots, and other advancements in ensuring responsible data handling through robust cybersecurity measures.
National agency representatives shared best practices and plans for nationwide initiatives, propelling the Philippines into the digital age. Keynote Speaker Usec. David Almirol Jr. of the Department Of Information And Communications Technology discussed the progress towards e-governance, while Usec. Alexander Ramos of the Cybercrime Investigation and Coordinating Center shed light on nationwide cybersecurity programs.
Speakers highlighted innovative approaches to digital public service delivery, with Atty. Nathan Marasigan and Engr. Emman Navalan exploring the challenges and advantages of blockchain, demonstrated through cryptocurrency, specific to the context of sensitive-data storage for government institutions. Dr. Myung Jae Moon and Curtis Matlock demonstrated the transformative impact of AI and machine-learning on e-governance.
Bangko Sentral ng Pilipinas (BSP) Director of Supervisory Analytics Noel L. Guinto emphasized responsible data handling for government agencies, underlining the ongoing efforts and explorations of the BSP to upgrade technology for enhanced public service and data security.
The conference concluded with the recognition of winners in the 2023 Productivity Spark: 1,000 Ideas for Productivity.
For more information about CPSP, this year's speakers, and ongoing updates, connect with us on Facebook and bookmark our page for real-time updates.
Watch the event recap here: