The Development Academy of the Philippines (DAP), through the Center of Excellence on Public-Sector Productivity (COE-PSP), welcomed 27 participants from 8 local government units (LGUs) from the Visayas region to the Development of Public Sector Productivity Specialists – Foundation Course (DPSPS-FC) held in Iloilo City last 29 May to 2 June.
The training is designed to equip technical staff and officers of public-sector organizations with the knowledge and skills in measurement, analysis, planning, and troubleshooting to increase their respective organizations' productivity. It has four phases: Upskilling, Pitching, Pilot-testing and Coaching, and Knowledge and Experience Sharing Session.
The training course covered sessions on Understanding Productivity Concepts and Measuring Productivity in the Public Sector; Measuring Productivity in the Public Sector; Diagnosing and Analyzing Productivity; and Identifying Productivity Improvement Solutions.
Former DAP Center for Knowledge Management Vice President Ms. Elena Cruz, Asian Productivity Organization (APO) Productivity Expert Ms. Niña Estudillo, and DAP Resident Fellow Director Maria Rosario Ablan served as resource persons of the said sessions.
Dr. Raul Banias, Provincial Administrator, welcomed the DPSPS-FC participants during the courtesy visit at the provincial capitol.
Meanwhile, Ms. Salvacion Sibonga of the Information Communication Technology Management Office presented their own initiatives that boost productivity through the use of ICT. Their initiatives such as the electronic document tracking, Bayad Center queuing, and electronic assessment and collection systems helped reduce the processing of transactions and organized retrieval of important documents and information.
DAP Resident Fellow Director Maria Rosario Ablan represented the Academy and expressed gratitude to the Provincial Government for welcoming the DPSPS-FC participants and for sharing their ICT best practices that promote public sector productivity.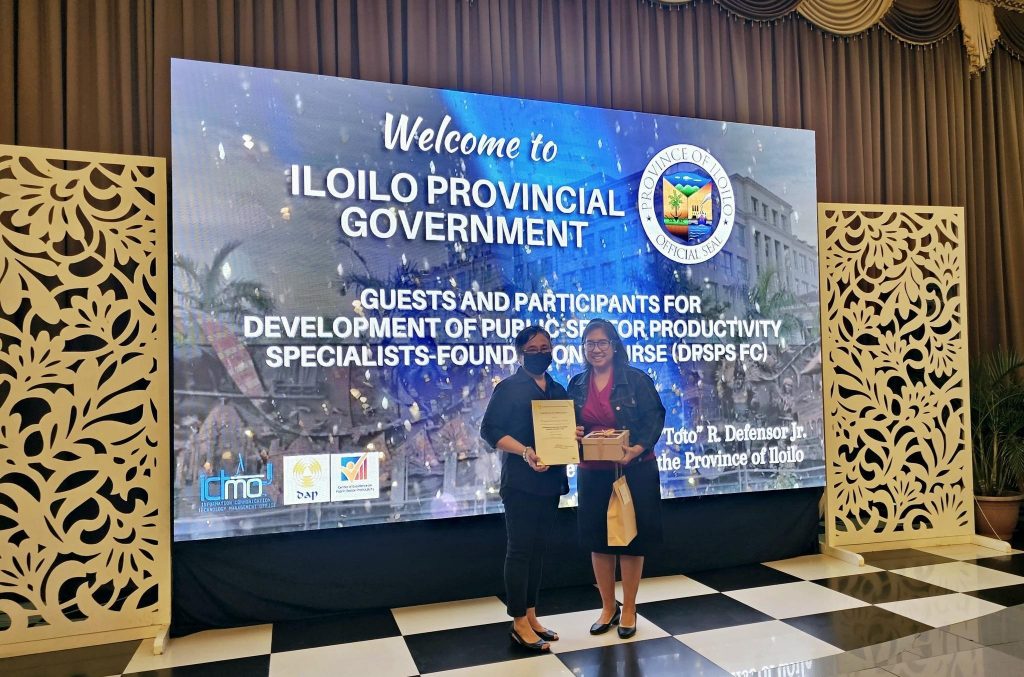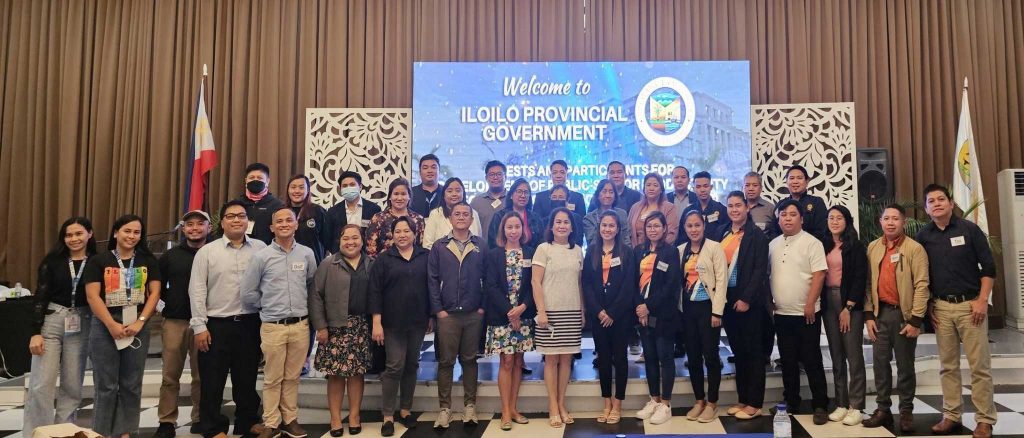 Representatives from the following LGUs are part of this batch: Municipality of Maydolong (Eastern Samar); Municipality of Batad (Iloilo); Municipality of Leganes (Iloilo); Municipality of Mina (Iloilo); Municipality of New Lucena (Iloilo); Municipality of Sara (Iloilo); Municipality of Javier (Leyte); and Municipality of Hinoba-an (Negros Occidental).