A total of 44 participants joined this year's second batch of the Designing Citizen-Centered Public Services (DCCPS) Upskilling Phase held at the Development Academy of the Philippines Conference Center in Tagaytay City last 14-18 August 2023.
The participants came from 11 national government agencies, including Bangko Sentral ng Pilipinas, Toll Regulatory Board, National Authority for Child Care, Philippine Fiber Industry Development Authority, Philippine Economic Zone Authority, News and Information Bureau, National Conciliation and Mediation Board, Council for the Welfare of Children, Philippine National Volunteer Service Coordinating Agency, National Meat Inspection Service, and National Historical Commission of the Philippines.
For the Upskilling Phase, the participants went through sessions and workshops on creating a stakeholder persona, reframing problems, idea generation, prototyping, user testing, and pitching.
DAP Center of Excellence on Public-Sector Productivity Program Director Peter Dan Baon, Project Officer Gianne Karla Gaoiran, and Associate Project Officer Alvin Bilog were lecturers who guided the participants during the workshops.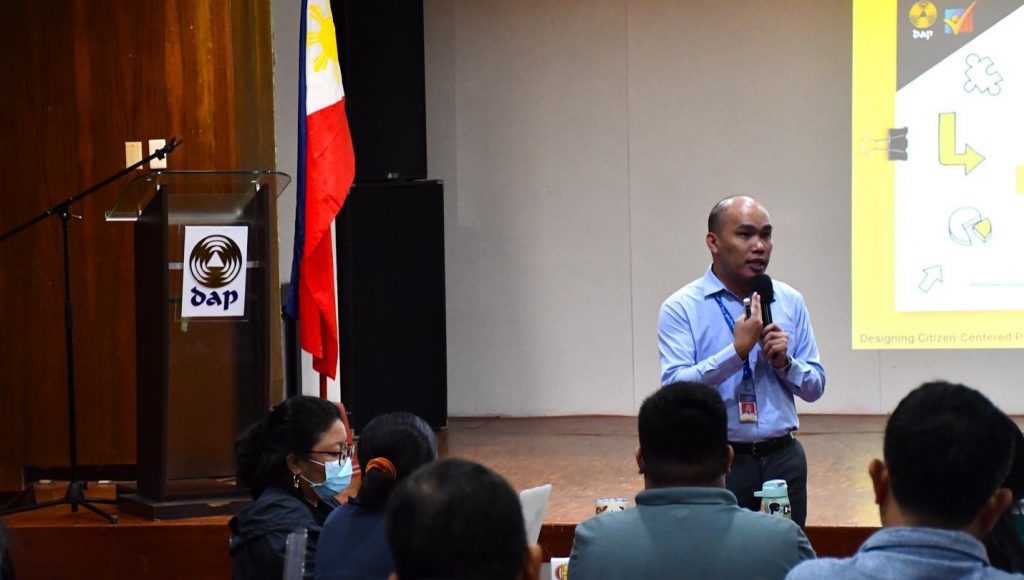 Robert Caampued, Section Head at the Council for the Welfare of Children, shared his learnings from the 5-day training workshop.
"My main takeaway is that all ideas are important. No matter how small or how little the idea is, it could contribute to the end goal, which is improvement. If we have a lot of ideas, we can generate enough solutions for the problems that we have, and we can innovate those solutions to tailor fit our current agencies," said Caampued.
He said the DCCPS program made him think of ways to improve as his agency becomes more IT-driven.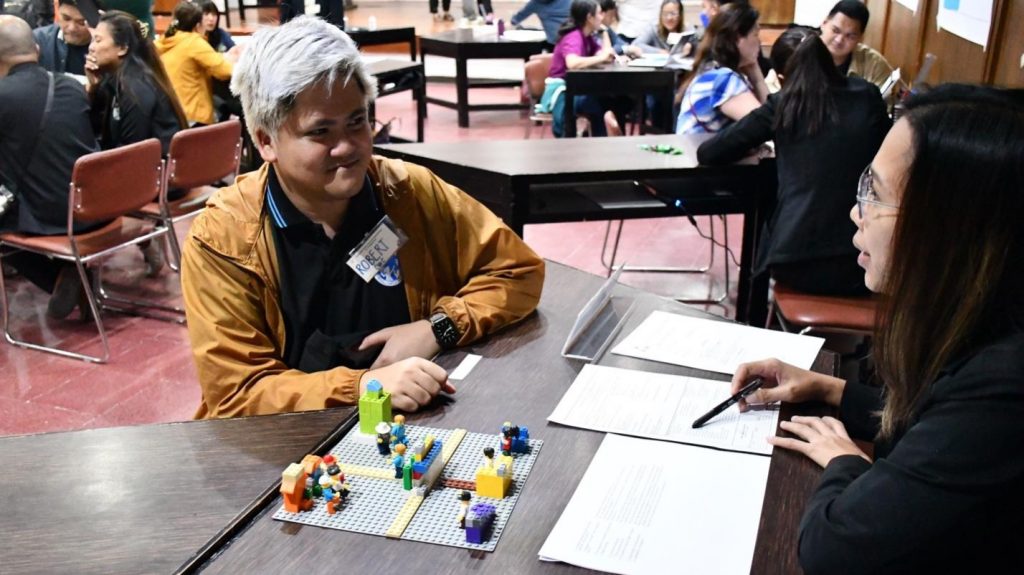 After completing the upskilling stage, the participants will proceed to the next three phases of the DCCPS program: pitching, project incubation, and knowledge and experience-sharing sessions.
Hosted by the DAP COE-PSP, the DCCPS program is a two-month-long intensive course that aims to assist government agencies in developing solutions so that their services address their client's needs and expectations.