The Development Academy of the Philippines, as the country's focal organization for the Asian Productivity Organization's Center of Excellence on Public-Sector Productivity (COE-PSP), held a two-day webinar on Enhancing Employee Engagement for Improved Productivity on 1-2 December 2022. The webinar highlighted different ways on how to help align the employees with the organization, and how they can be protected and freely express themselves in the workplace.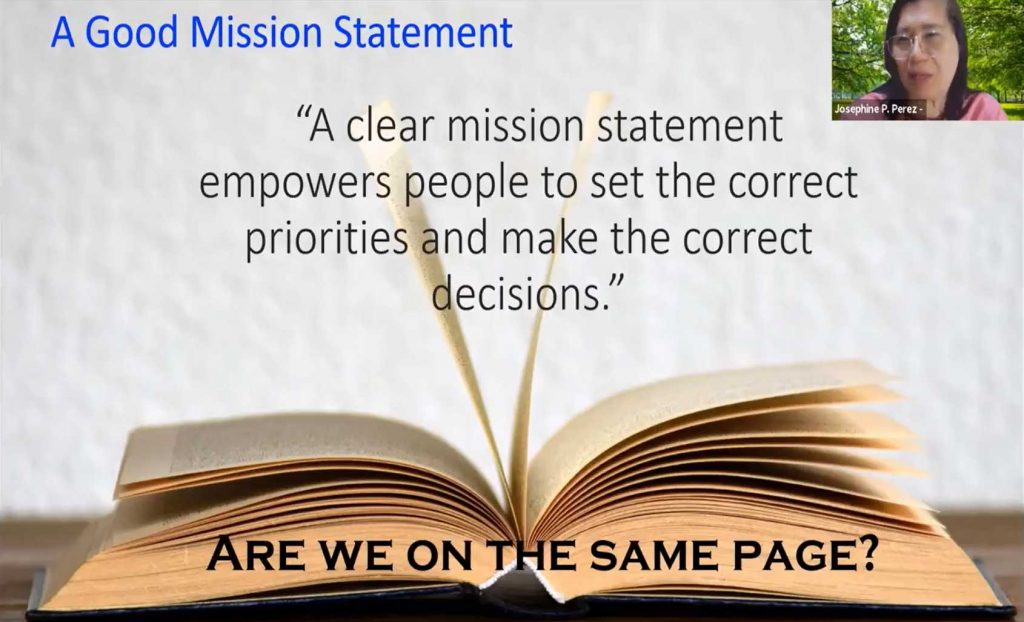 Aligning Individual Purpose to Organizational Mission and Vision
On the first day of the webinar series, Josephine P. Perez, PhD, RPsy from the Ateneo Center for Organizational Research and Development, focused on understanding the value and purpose of a vision and mission and how it is important to see one's role in the organization. She guided the viewers on how to understand their organization's vision and mission and make their own personal mission statement to be able to re-align themselves with their organization and work more efficiently.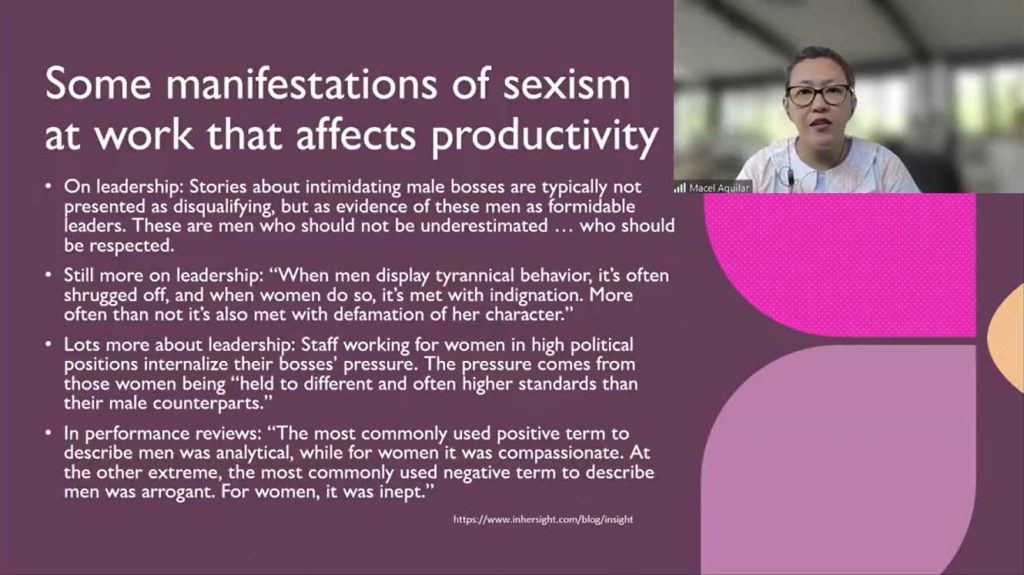 Creating a Better Working Environment
Ms. Maricel Aguilar, a gender consultant for different local and international organizations, looked into the importance of creating safe spaces for sustained productivity in the workplace. She presented different concepts in understanding sex, gender, intersectionality, and inclusivity. She also tackled how manifestations of sexism at work affects productivity, and existing policies that promote and create safe and fair workplaces. Lastly, she emphasized improvements that can be done to create a safe and fair workplace, and how it can foster productivity and better public service delivery.
This two-day webinar is available for replay on Facebook and YouTube. Stay tuned for more webinar series in the coming months.