The Development Academy of the Philippines, in partnership with the Asian Productivity Organization, conducted the APO Course on Development of Public-Sector Productivity Specialists held virtually on March 1-5. Twenty-nine representatives from APO member countries attended the online workshop. The workshop aimed to introduce concepts, issues, tools, and strategies related to public-sector productivity improvement.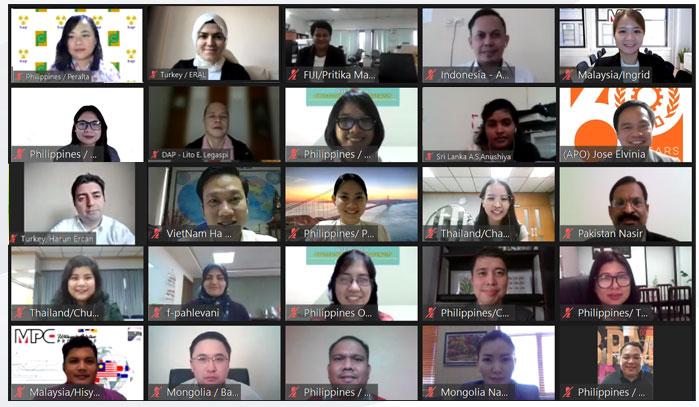 Dr. Lizan E. Perante-Calina, Dean of the Graduate School of Public and Development Management of DAP, rendered the welcome remarks. Dr. Perante-Calina emphasized the role of public-sector organizations in improving the overall quality of life as the world faces many interlocking societal issues.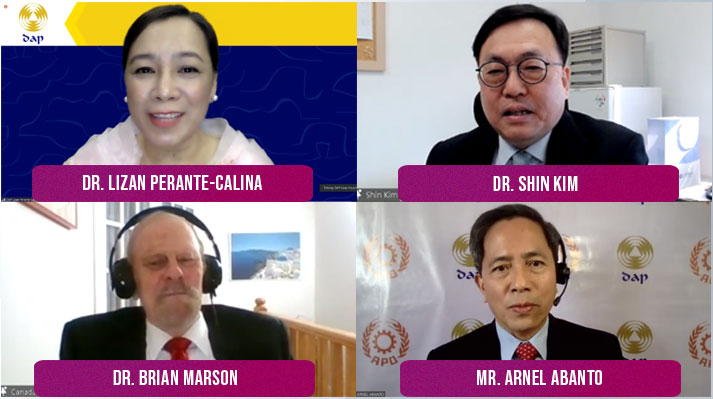 Throughout the five-day course, the resource persons shared their expertise and mentored the participants on public-sector productivity. Dr. Shin Kim, Director & Senior Research Fellow of Center for International Public Cooperation of the Korea Institute of Public Administration, talked about the public sector role and global trends in improving productivity, performance management, e-government, and regulatory reform.
Dr. Brian Marson, Co-Founder and Senior Fellow of the Institute for Citizen-Centred Service in Canada discussed public sector leadership and change management, citizen-centric service, development of productivity improvement plan, and approaches for improving organizational productivity. Lastly, VicePresident Arnel D. Abanto, Productivity and Development Center of DAP, explained measuring public-sector productivity, particularly identifying key considerations and appropriate methodology in estimating PSP.