The Development Academy of the Philippines (DAP) as the Center of Excellence on Public Sector Productivity (COE-PSP) organized the lecture and workshop series for the first batch of the Development of Public Sector Productivity Specialists Foundation Course (DPSPS-FC) for 2023, with attendees from 10 National Government Agencies (NGAs).
With a total of 47 participants, the DPSPS-FC concluded the series of lectures and workshop sessions held on 13-17 March 2023 via Zoom platform. The participating agencies are as follows: Bureau of Animal Industry, Fertilizer and Pesticide Authority, Department of Science and Technology Region 6, National Youth Commission, Philippine Navy, Department of Agrarian Reform Central Office, Department of Social Welfare and Development Field Office IV-B, National Security Council, Philippine Drug Enforcement Agency Academy, and Bureau of Jail Management and Penology.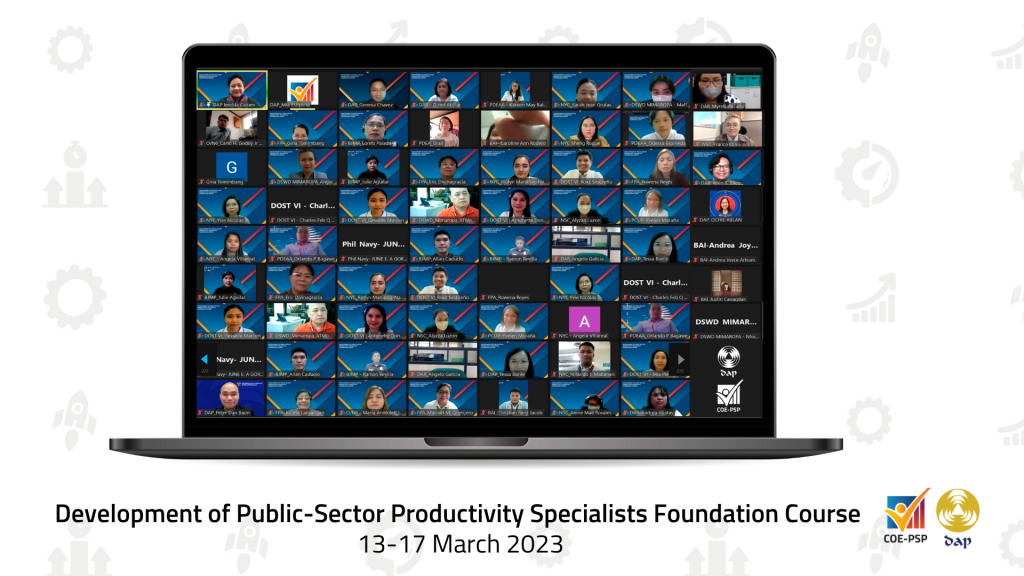 Center for Governance Managing Director Ms. Imelda Caluen delivered the opening remarks on the first day of the course. The initial stage of the foundation course, meanwhile, was divided into five sessions that aim to equip the participants to develop a Productivity Improvement Plan (PIP). The participants attended the following sessions: Understanding Productivity Concepts, Measuring Productivity in the Public Sector, Diagnosing and Analyzing Productivity, Identifying Productivity Improvement Solutions, and the Development of the Productivity Improvement Plan. The sessions were delivered by AO25 Secretariat's Director Ms. Ma. Rosario Ablan; DAP Productivity and Development Center's former Vice President Ms. Elena Cruz; Asian Productivity Organization's Productivity Expert Ms. Nina Estudillo; and COE-PSP's Project Officer Ms. Rocio Paloma.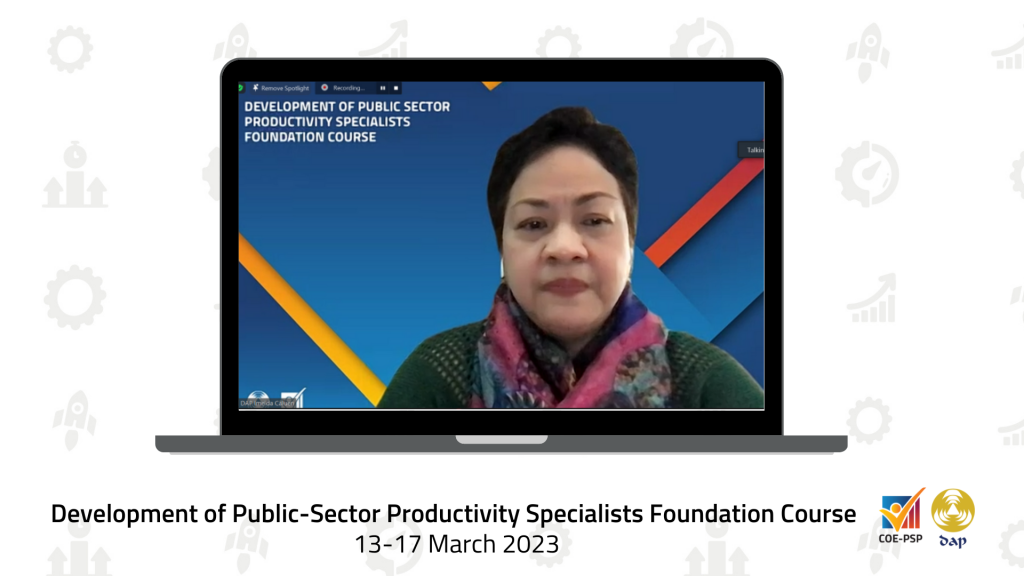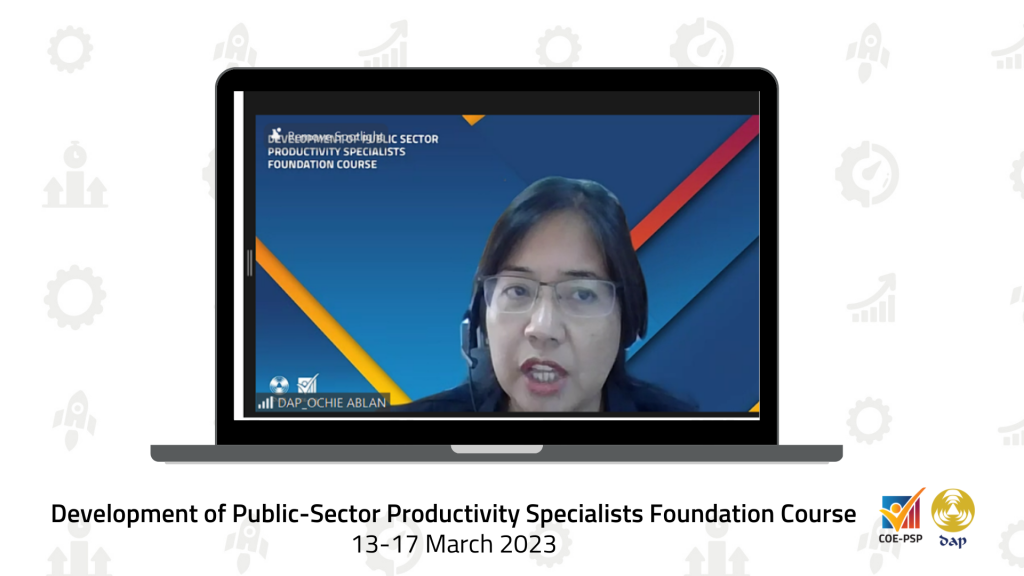 The five-day training workshop was essential in crafting the PIP, which will be presented to each agency's nominating officers. The creation of PIPs enabled the participants to put into practice their learnings, which can contribute to the collective improvement of public sector productivity.
DPSPS-FC is a training program designed to equip technical staff and officers of Management Divisions and related offices of public sector organizations with the knowledge and skills in measurement, analysis, planning, and troubleshooting to increase their respective organizations' productivity.